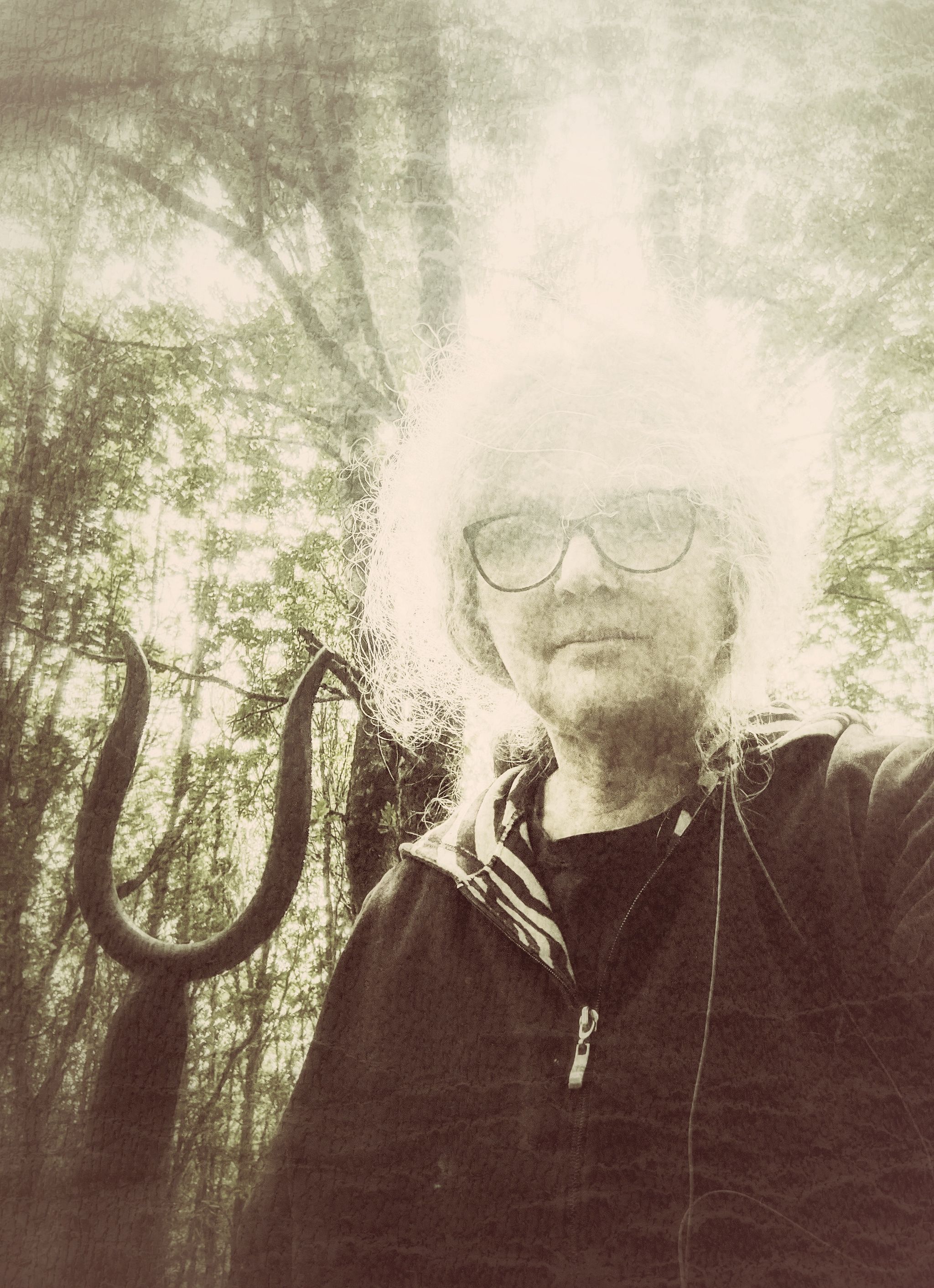 I live in the North West of Ireland on a rural lane among a community of UK travellers who settled here in the early 1990s. I use my camera and paintbrush to deepen and communicate my relationship with my immediate environment, in an ongoing attempt to transcend (or at least confront) the human perception that I am separate from the totality of the non-human world.
I believe that many of our current problems: global warming, ecocide… are a result of this illusion that we are not part of, embedded in and completely dependent upon the rest of nature, and that we can take whatever we want without consequence. Our way of seeing ourselves has become disconnected from the physical living breathing reality of our animal being.
I had always made cards, papier mache objects and paintings and so, in 2012, having worked as a psychotherapist, I attended Sligo IT and completed an honours degree in Fine Art. I worked mostly with photography and digital montage after finishing college, but the lockdown in 2020 got me painting again. Since then I have been making brightly coloured images using acrylic gouache paints. My current work is abstract patterns and abstract landscapes – always inspired by my relationship with my immediate environment.